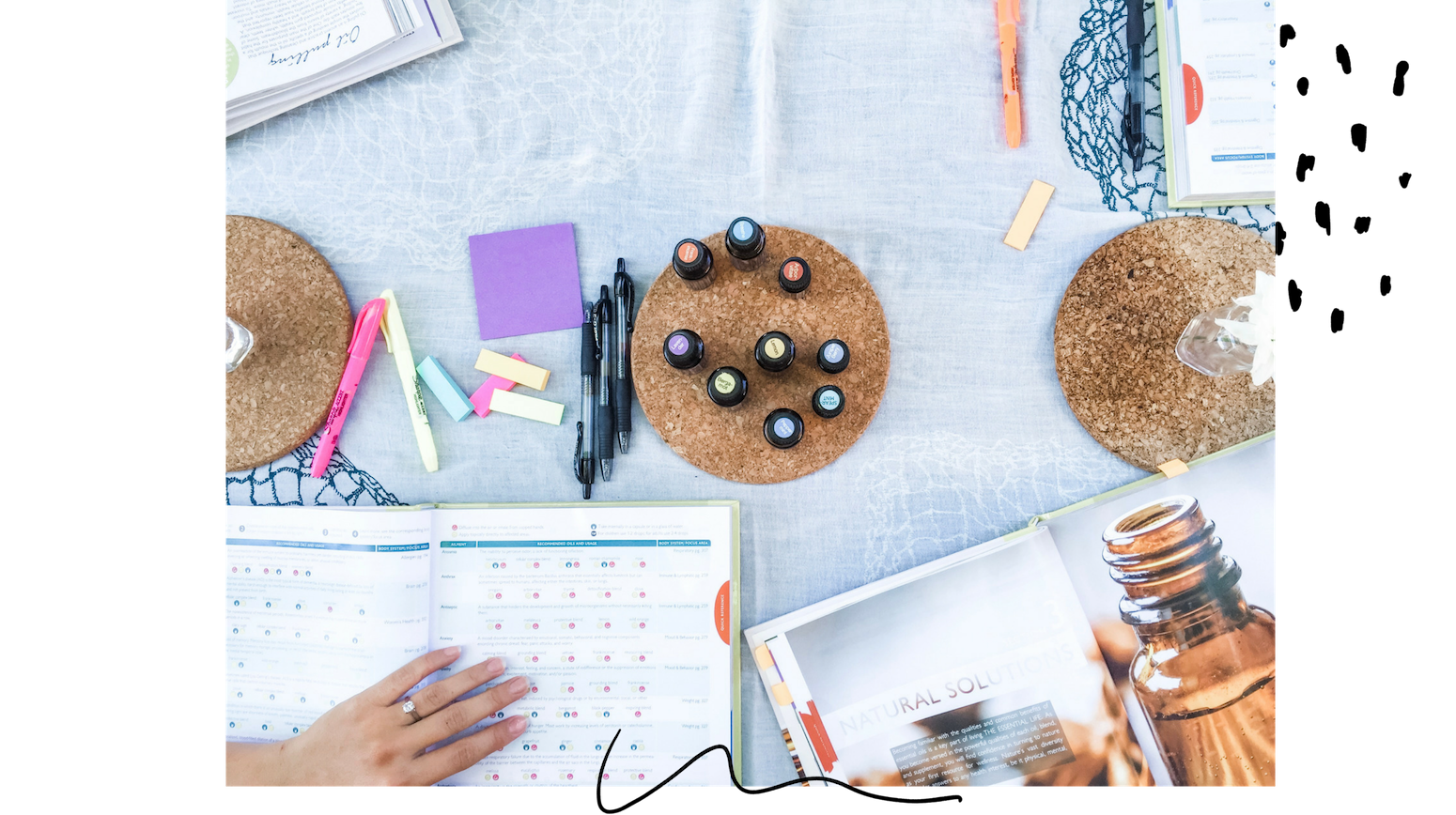 "A healthy person has many wishes, but the sick person has only one."
- Indian Proverb
The medical school of the future will concentrate it's efforts upon bringing about that harmony between body, mind, and soul which results in the relief and cure of disease. Amongst the types of remedies that will be used will be those obtained from the most beautiful plants and herbs to be found in the pharmacy of nature. - Dr Andrew Bach
The "modern" approach of addressing symptoms with man made products riddled with side-effects has seen it's day. People are waking up and remembering that nature produces what we need to support our bodies and address root causes. The power to create real healing rather than simply masking symptoms.
Essential Oils are naturally aromatic compounds found in the seeds, bark, stems, roots, flowers, and other parts of plants.
They are highly concentrated when distilled for purity, potency, and efficacy and can be used for a wide range of emotional and physical wellness applications.
Essential Oils contain hundreds of different compounds, providing complex and versatile abilities to combat threats without building up a resistance and they work WITH THE BODY to address issues and root causes on a cellular level.
And the best part is that they are so affordable. Many oils are only PENNIES per dose!
AROMATIC
Breathe in or diffuse to open airways, boost mood, and freshen the air. 3-5 drops is usually all you need in your diffuser. I like to make blends of multiple oils, like Serenity & Wild Orange at bedtime.
TOPICAL
Apply to bottoms of feet or affected areas to target specific needs. As a general rule of safety, use a carrier oil, such as fractionated coconut oil to dilute when using topically.
INTERNAL
Drop in water, under tongue, or into a veggie capsule and swallow. Be mindful to use metal, glass, or ceramic containers when drinking oils. Always check labels stating oil is for Internal use.
Have you noticed that you can buy oils literally EVERYWHERE these days? Like even at Costco and the dollar section at Target?!?! The scary thing is that there is no regulations when it comes to bottling and labeling essential oils, so those bottles can contain anything. Many contain synthetic agents to "stretch" the essential oils. So using these oils is actually causing more harm than good.
Gone are the days of having no choices or education around purchasing. We get to choose with our dollars what we support, and purchasing from companies who are socially responsible and who make giving back a part of their "strategy" are who get my dollars.
By choosing doTERRA, you are making a difference for others when you choose to make a difference for yourself.
UNMATCHED QUALITY & PURITY STANDARDS
doTERRA CPTG Certified Pure Therapeutic Grade® essential oils represent the safest and most beneficial oils available in the world today. For an oil to be CPTG Certified Pure Therapeutic Grade the oil must be:
Pure and natural, with aromatic compounds carefully extracted from plants

Free from fillers or artificial ingredients; no dilution of active qualities

Free of contaminants, pesticides, or chemical residues

Rigorously tested for standards of chemical composition

Cross tested using mass spectrometry and gas chromatography to ensure exact purity and composition potency

Sourced by a global network of leading essential oil chemists and growers to ensure correct species, growth in ideal environments, and that raw plant materials were carefully harvested at the right time

SOCIALLY RESPONSIBLE SOURCING
doTERRA works to improve lives and communities throughout the world. Many of the essential oils offered by doTERRA are sourced in developing countries, where the growers and distillers are often at the mercy of third parties. doTERRA Co-Impact Sourcing helps create coalitions of growers and distillers that ensure local communities receive fair and timely payments to support their families and communities. doTERRA works with these coalitions to provide the resources, tools, and training necessary to ensure a long-lasting partnership.
This means that not only do our family members and customers get superior quality oils which are grown and distilled in the right ways... but that every single person along the way has been treated right.
WORLDWIDE CHARITABLE FOUNDATION
The doTERRA Healing Hands Foundation is working to empower people and communities worldwide to make a positive change.
Through partnerships for global impact, matching support for Wellness Advocate projects and by facilitating community development projects in Co-Impact Sourcing areas, people are empowered and lives are changed.
Thanks to doTERRA, who generously donates to cover all administrative costs of the doTERRA Healing Hands Foundation, 100 PERCENT OF ALL DONATIONS GO DIRECTLY TO AID.
The Healing Hands Foundation has been involved in many projects, including the following:
Clean water projects.

Building and renovating schools and medical clinics.

Improving community infrastructure.

Health and hygiene education.

Micro loan programs providing renewable funding for entrepreneurs in developing communities.

Partnerships to end child-trafficking.

You can support the Healing Hands Foundation through Amazon Smile, by adding a donations onto your orders, or by purchasing Rose Hand Lotion and Hope Blend.
Are you ready to start living your #bestlife?
One where you wake up every morning feeling well rested and ready for the day?
Where you feel strong and full of energy, free from muscle aches and pains?
Where you have clear, radiant skin?
Where you have ways to connect with loved ones in a safe, healing way?
And where you have solutions, literally sitting on your shelf, for anything life throws at you??
I sure was!!
Once you start oiling, it will quickly become part of your lifestyle. Before you know it, you'll be drinking citrus oils in your water, firing up your diffuser before bed, and applying Balance to the soles of your feet before you even get out of be. And you will wonder how you ever got by before you had oils. I seriously hear that ALL the time.
So, you're ready to dive into essential oils? I promise you won't regret it. You are not only buying oils, but you are gaining a COMMUNITY of people dedicated to seeking and sharing natural solutions that work.
HERE'S WHAT YOU GET:
25% off Retail for an entire year. Annual renewal is only $25, and you receive a free Peppermint when you renew.

Option to join our monthly Loyalty Program to earn points back on all purchases.

Earn points for all your shipping. Points are redeemable for products.

A Welcome Package from me with premium samples of my most favorite doTERRA products.

2 coaching calls with me to help you incorporate your new oils into your lifestyle. We will do one right when your oils arrive and another at 1 month to update any protocols and answer any questions you may have.

Access to our Private Members Only group where we have education, 24/7 oil support, and Monthly Giveaways.